Dryer Duct Cleaning
Back To Our Services
With extensive use, it doesn't take very long for a dryer to become bogged down with lint from drying clothes. As this lint builds up, the dryer will undoubtedly begin to suffer in terms of power, ability and efficiency. For this reason alone it is extremely important to remember to perform routine cleaning and maintenance on it, to keep it running as optimally as possible. But we at "Air Duct Cleaning in Castro Valley" understand that this is not the only problem that can be caused by a clogged up dryer, and so our company offers quality services to keep your vents clean and lint free. We do this to ensure that your machine lasts longer, performs better, and never becomes a health risk to you and your family.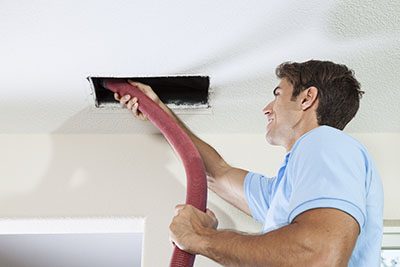 Can't I just leave it be?
Really, no you can't. As we said above, there are three very good reasons why you shouldn't neglect cleaning a dryer vent. Firstly, it is a danger to the machine itself. As it gets clogged up, the dust and lint can solidify and mold with the parts of the dryer. If this gets severe enough it would definitely have to lead to the replacement of the machine's parts. While we do encourage you to think of us when you need these kinds of repairs done, our technicians would agree that it is better to sort the problem out with a good cleaning before it gets that bad.

A timely and professional dryer vent cleaning will not only lead to less maintenance and expenses in the long run, it will yield positive short term results as well. It stands to reason that dryers work better, with less resistance and need for extra compensation when there is no dirt, dust and lint blocking up the vents. Let us give your dryer a good clean and you will immediately see a difference in the efficiency and performance of your machine.

Even when not considering the efficiency benefits and delaying of dryer duct replacement with a good cleaning, there is still perhaps a far more important reason to see to it that your machine is properly cleaned. The buildup of dirt in your dryer's can lead to problems with bad air in your home. This can pose major health risks to you and your family. Even more worrying is the gradual backlog of lint (which is unavoidable). Lint is not only a health risk for those who breathe it in, but a serious fire hazard as well. When you combine the flammable properties of excessive lint with the heat generated by your dryer… well you don't need me to tell you where that could lead to.

So call "Air Duct Cleaning in Castro Valley" and keep browsing our website for more information about our services. Let us clean your dryer duct today!